5 Strategies for growing wealth through real estate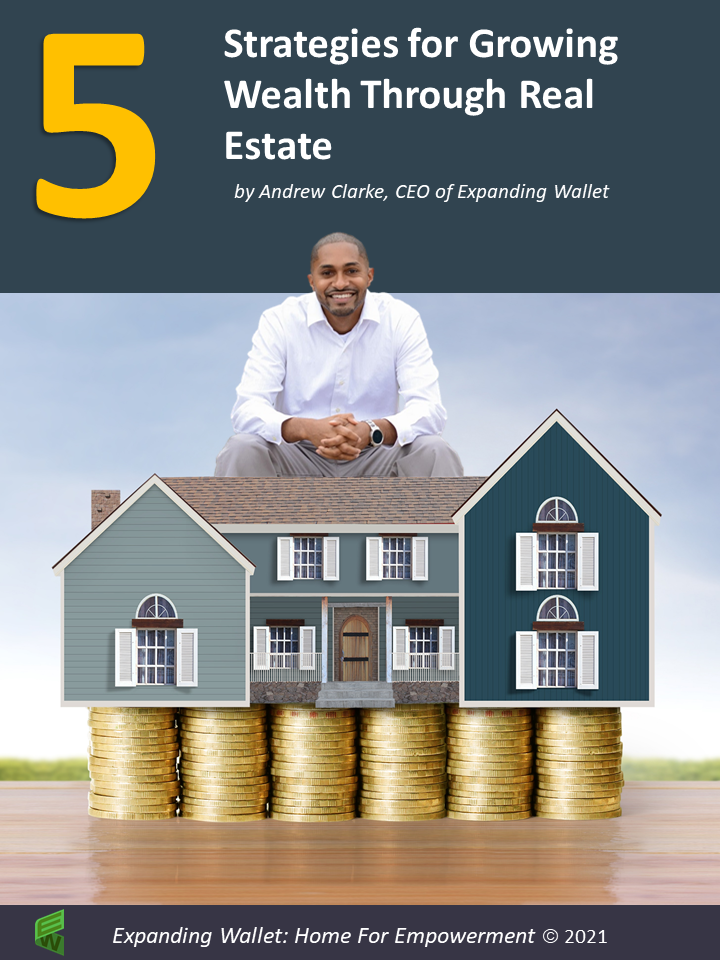 5 Strategies for Growing Wealth Through Real Estate
By Andrew Clarke CEO of Expanding Wallet
   ~Building Wealth Doesn't Happen by Accident~
In this 13-page FREE guide, we'll explore five great strategies for building your wealth using real estate.
With each one, you'll learn about the potential benefits and how they can be used to help construct your own real estate empire.                       
Get these proven strategies to help you:
Create truly passive income

Get started with little up front investment

Leverage other people's money 

Expand your real estate portfolio 
These strategies can change your life. 
Over the last two centuries, about 90% of the world's millionaires have been created by investing in real estate. Get the guide to find out more.
Your Information is secure and will never be shared with anyone. You can unsubscribe at any time.