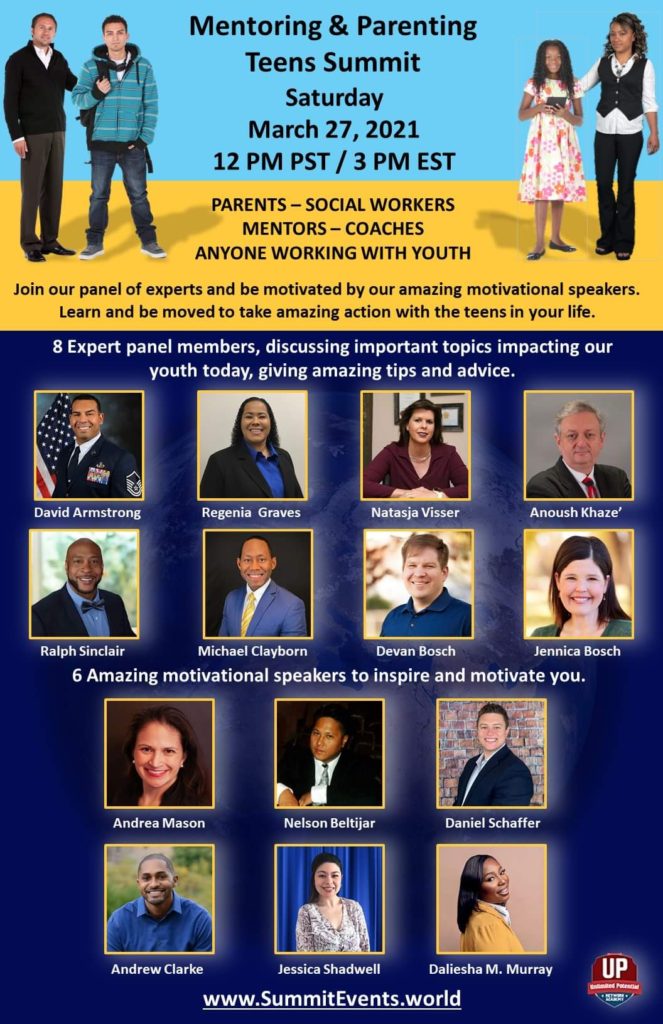 Parenting and Mentoring Teens Summit
When my friend Dave Armstrong, author of Why Me? My Fight for Life, invited me to be a motivational speaker at his upcoming summit, I didn't hesitate to accept.
Why, because as a teenager I was fortunate to have adults in my life who were great leaders, mentors, and believed in me. The actions I took as a teenager dramatically shaped my life both financially and mentally! So, I know the power that adult influence can have on a young person's life.
At the summit, I will be giving a speech called "The Keys To Success". The best way to help youth is through example!
I hope that those that listen to my speech can find ways to apply the keys to success I share to their life so that their actions will be an example for teenagers.
I hope to see you there!
Click below for full details and to register for the event.
Get your FREE copy of the Keys To Success Guide here.