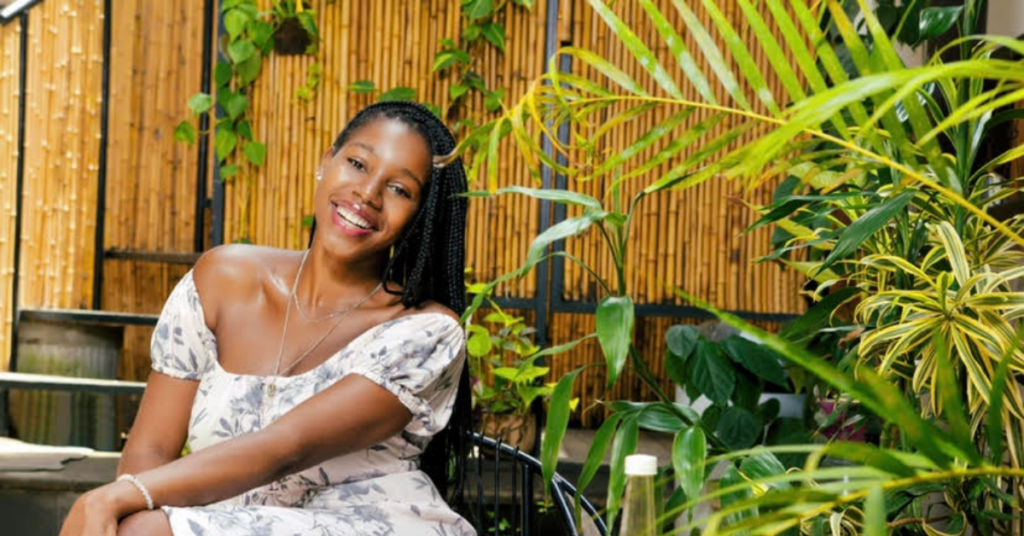 Let's start with BIG news! Crystal Harrell made headlines for receiving over $670,000 in college scholarships. WOW, right? However, what isn't fully known is her background. Growing up as one of ten children in a household parented by a single mother after her father's death, she rose above the circumstances that she and her siblings faced to become a true inspiration.
After receiving a Bachelor of Arts degree, as well as two Master's degrees, she is currently working on a Ph.D. in Public Health at Yale University. So, how did Crystal get to where she is today? And the million-dollar question – how can you receive massive college scholarships like she did?
Well, here's her story…let's find out!
This post may contain affiliate links. If you purchase a product or service from an affiliate link, we may receive a small commission. This supports our website and there is no additional charge to you. Thank you!
Her Beginning: Growing Up in Rural Alabama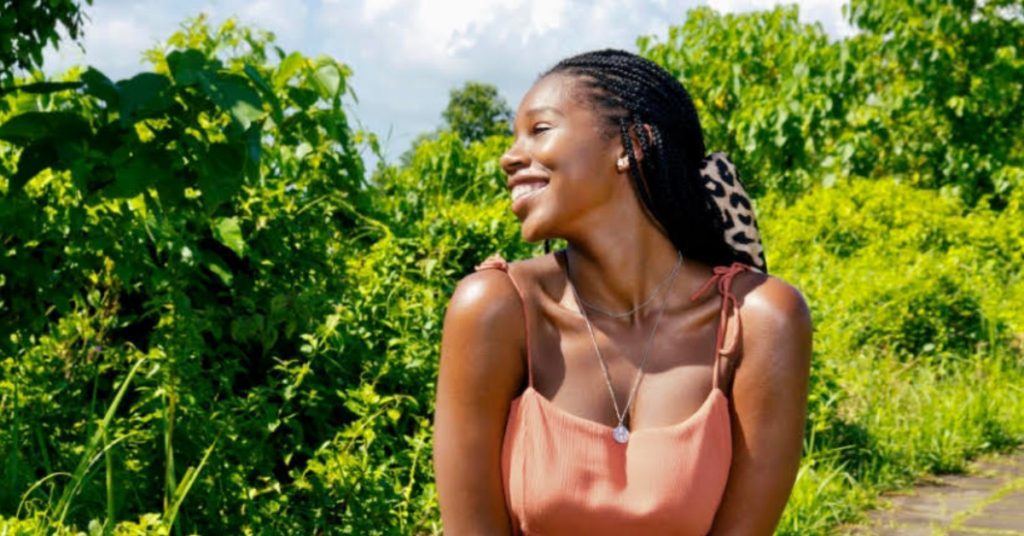 Born in Miami, Crystal moved with her family to rural Alabama when she was young. Her parents, neither of whom received more than a high school diploma, were seeking out better economic circumstances for their growing family. This worked out okay until she turned eleven. Her father, who she'd always been very close to, died of cancer, leaving her mother in charge of providing for 10 children. As you can imagine, this wasn't always easy, and the family spent a lot of time in public housing, struggling to make ends meet.
Step 1: Realizing Her Potential
Crystal was a go-getter. After getting good grades throughout high school, she started seriously looking at colleges. The only issue was money. Her mother couldn't afford to pay any of her tuition. But that wasn't going to stop her. Rather than give up, she started looking at her other options and applying for various scholarships that would help her cover the college tuition that she needed. Among these were the Bill and Melinda Gates Millennium Scholarship, which provides tuition for minority students who not only have excellent grades, but also plan to study a particular discipline, such as computer science, public health, or Crystal's choice, sociology.
Step 2: Living Up to Her Potential
The "happily ever after" is that Crystal went to college, thanks to her scholarships and drive to succeed. She worked throughout her college career, taking on student teaching assistant and research assistance positions once she reached graduate school. She also joined the Army ROTC, receiving a merit scholarship from them as an undergraduate.
Overall, Crystal has three college degrees and is currently working on a fourth. She received a Bachelor of Arts in Sociology from Auburn University in 2017. Afterwards, she attended the Auburn University College of Human Sciences, where she obtained a Master of Science in Human Development and Family Studies in 2018. This was followed by a Master of Public Health degree in Epidemiology from The George Washington University Milken Institute of Public Health. And as if that isn't enough, after receiving that degree in 2020, Crystal started the Ph.D. program at Yale University, where she will earn a doctorate in Social and Behavioral Sciences from the Yale School of Public Health.
But wait – there's more! Throughout it all, Crystal served as an Army Officer in the U.S. Army Medical Department, where she is currently a First Lieutenant. She also is a certified Academic Success Coach, spurring her to share her knowledge with others.
Reeling in College Scholarships: Can You Be Like Crystal?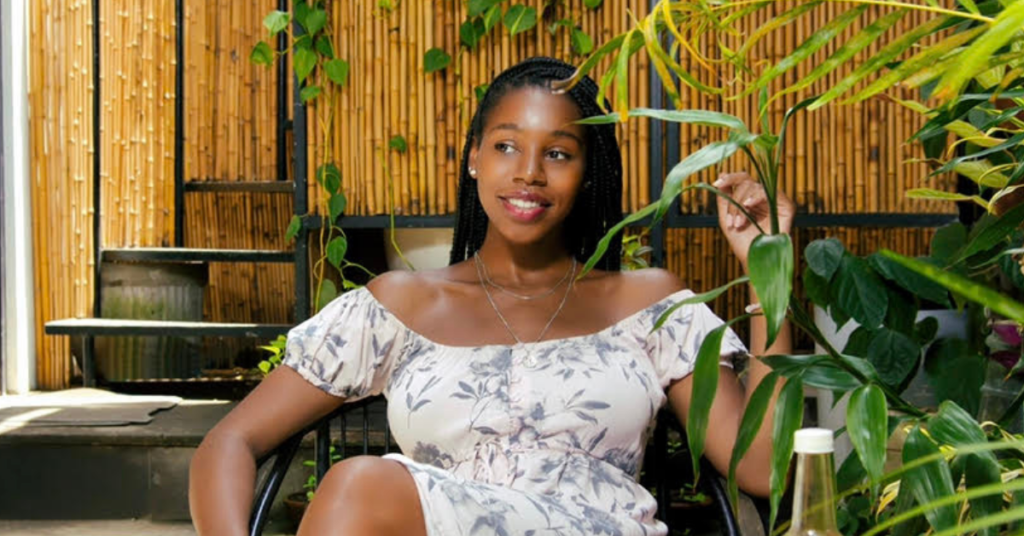 So, now you're wondering, "How can I do what Crystal did?" Getting college scholarships can take some time, as you need to research your options and complete the applications. However, this amazing young woman would undoubtedly tell you that the time spent on them is well worth it, when you receive those acceptance letters telling you that your college tuition is covered, either partially or fully.
So, what were Crystal's steps to success? Here's how you can get started:
Get Good Grades – You need good grades to not only get into college, but also to apply for many of the available scholarships. The foundations and groups that administer these scholarships want to make sure that the students they give them to will succeed, and having good grades in high school, as well as a well-balanced range of activities, shows that the student has the drive to do well in college.
Find Scholarships that You Qualify for – There are plenty of opportunities out there, many geared towards minorities who are the first in their families to attend college. The Bill and Melinda Gates Millennium Scholarship was just one of them. Where can you find them? There are plenty of listings online, so a Google search or two will work. In addition, your high school guidance counselors' office has access to many options as well.
Obtain Letters of Recommendation – Some scholarships require more than just an application and an essay. They might also want letters of recommendation from those who know you well. Ask some of your teachers or supervisors (if you have an after-school job or internship) if they'll write letters for you if you need them. Most will have no issue doing this, and these letters will help prove the strength of your character and drive in writing.
Have a Plan in Mind – Many of the scholarship opportunities that you'll come across are for students who are planning to study a particular major or at least have a plan in mind for college. They want to award students who have a plan and drive to work in or study a particular field.
Apply for Scholarships – Make sure to follow the application instructions as closely as possible. Some require an essay or letters or recommendation. Others want financial information from parents, as well as a number of other things, like high school transcripts. Applications that don't follow the instructions will most likely be tossed out, so it's very important to be as detail-oriented as possible when filling out and sending in your scholarship applications.
Follow Up as Needed – Once you receive word that you've been awarded one of the scholarships that you applied for, do the right thing, and send them a thank you letter. This shows that you truly appreciate the money that you've received.
The sky's the limit! With so many different scholarship opportunities out there, don't just apply for a handful of them. Instead, apply to as many as you qualify for. You never know which ones will come through. Crystal didn't stop at 10 or even 20 applications, and neither should you. It's your life, your opportunity, your success, so don't waste a second of it!
Learn More About Crystal
Want to learn more about Crystal Harrell and her amazing journey? Her book, Crystal Clear: A Journey of Self-Discovery: (From Public Housing to Ivy League) is available on Amazon now. Check it out today.
Do you want to hear more about Crystal's inspiring story? Watch the full interview with Crystal Harrel on the Expanding Wallet YouTube channel (click here). Crystal dives deep into overcoming the obstacles in her life, why she moved to Bali Indonesia, and more! It's a "must watch" for anyone looking to do big things!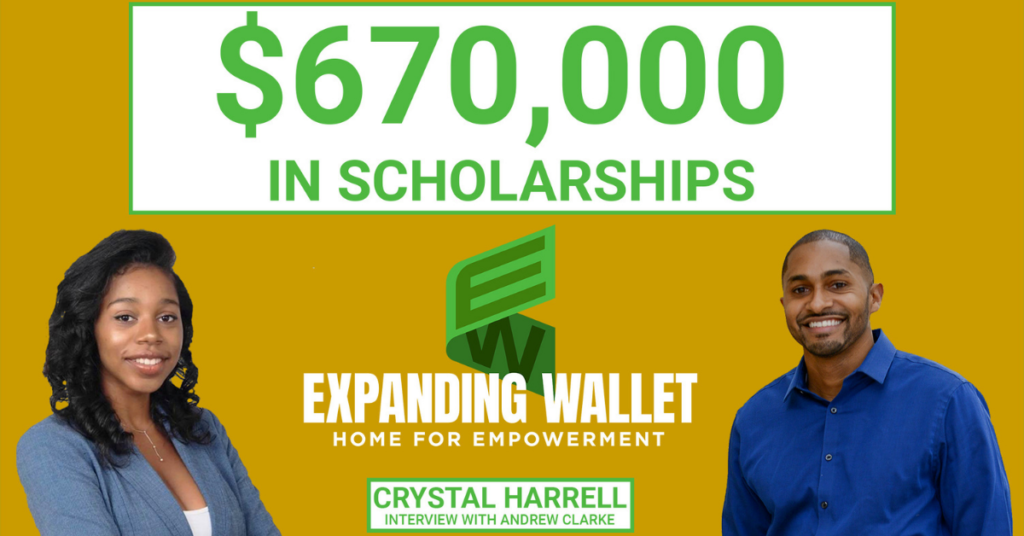 LEARN all that you can, BELIEVE in yourself, and take actions that allow you to GROW!
Get your FREE copy of the Expanding Wallet 5 Keys To Success Guide (click here).
~Success Is Not An Accident~