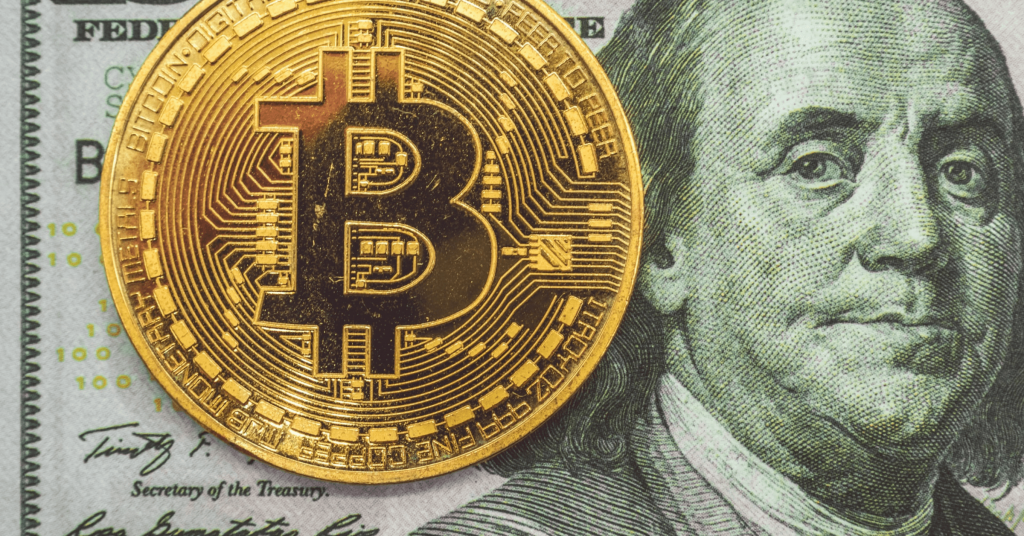 When Bitcoin, the world's first major cryptocurrency, was created by the mysterious Satoshi Nakamoto back in 2009, very few people had heard of it or understood the impact it could have on the world of finance.
In the years that followed, unless you were a cyber geek or criminal selling illegal goods on black-market internet hubs, then you probably had never heard of Bitcoin.
However, a lot has changed since then. Bitcoin is currently valued at over $48,000. It reached a peak price of $64,863 on April 14, 2021. To put this into perspective, if you had bought just $100 of bitcoin back in October 2010 back when it was worth about 10 cents, today your investment would be worth $42 million!
Admittedly, the ride hasn't been all uphill. Bitcoin's value has fluctuated wildly. Over the past decade, Bitcoin has lost as much as 80 percent at least three times while in decline.
However, despite the turbulence, Bitcoin and the technology that it's built upon called "blockchain" has caught both my attention as well as the rest of mainstream America too. If you're still on the fence, then let me share with you the reasons why I think we all need to start paying more attention to Bitcoin.
This post may contain affiliate links. If you purchase a product or service from an affiliate link, we may receive a small commission. This supports our website and there is no additional charge to you. Thank you!
Mainstream Investing
Think what you will about Wall Street investors. But when they start to take notice of something, it's as the old saying goes: Where there's smoke, there's fire!
Bitcoin got its biggest break to date in March 2021 when investment behemoth Morgan Stanley became the first major U.S. bank to offer Bitcoin to its clients. The move came after huge customer demand for it. This was significant for Bitcoin because it demonstrated that Wall Street could no longer ignore it as an asset class.
As you can imagine, other well-known financial institutions started to follow suit. Giants like BlackRock, JPMorgan, and BNY Mellon have now made Bitcoin as well as other cryptocurrencies available to their customers.
For some of these banks, they want Bitcoin because of speculation on where Bitcoin's value might be in the future. JP Morgan Chase publicly predicted that they see it as having the potential to hit $146,000.
For others, they see Bitcoin as a potential safe haven. Billionaire investor Stanley Druckenmiller and BlackRock fixed-income chief Rick Rieder have both touted the benefits of Bitcoin as an alternative to gold. Precious metals like gold and silver are used as investment tools for capital preservation, especially when the markets are turbulent.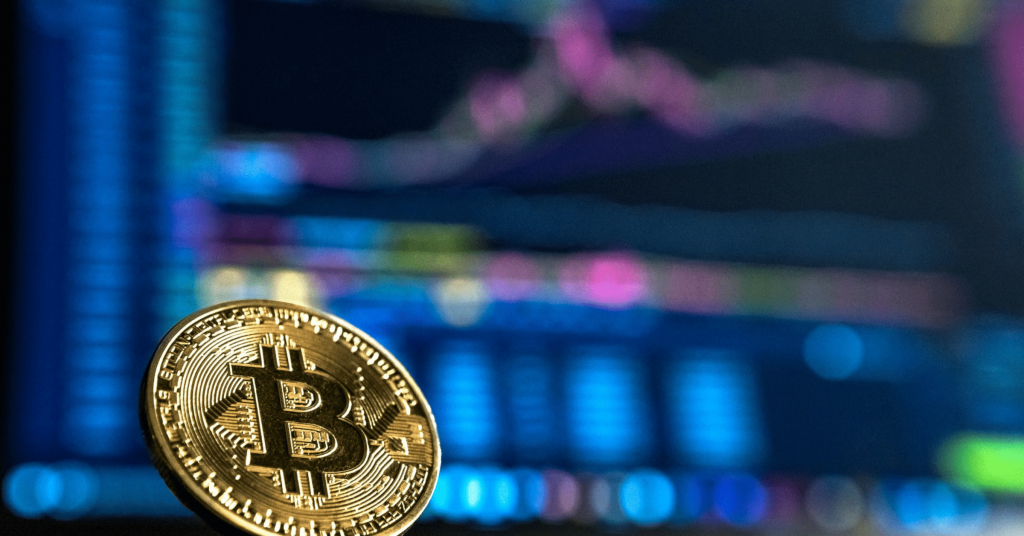 Venture Capital
Bitcoin isn't all about speculation. Wall Street banks are starting to take crypto more seriously because of its usage as venture capital for new start-up companies.
This is a phenomenon known as DeFi or "decentralized finance". Typically, when a new company wants to raise capital, it will apply for loans with a bank or sell stock in the stock market. However, both of these activities take time and can run into a lot of complexities due to heavy regulations.
That's where cryptos can provide an alternative route. Investors can buy into the companies using Bitcoin or other cryptos like Ethereum. Additionally, instead of issuing stock, startups may use blockchain technology to issue utility tokens to their investors.
Overall, DeFi activities are estimated to be worth $15 billion this year alone. Last year in 2020, DeFi activities were only estimated to be valued at around $700 million. The more startup companies choose to go this route using crypto for venture capital, the more it will establish it as a legitimate exchange of value.
Retirement Savings
The incredible surge in Bitcoin value and other cryptocurrencies has got many people in a state of FOMO (fear of missing out). In particular, it's really caught on with one unlikely group: People getting near retirement.
In an interview with Yahoo Money, a new crypto exchange called Bitcoin IRA shared some interesting data about their users:
Half of their user base is age 55 and up
Three-quarters of its 100,000 users are over age 45
What is it that these people close to retirement are looking for?
Opportunity! Bitcoin IRA believes they're looking for ways to fill in those gaps where maybe they haven't saved enough for retirement.
This becomes painfully evident when you consider that the national median retirement savings in the U.S. are only:
$82,600 for people between ages 45 to 55
$120,000 for people between ages 55 and 64
Clearly, investing in Bitcoin and other cryptos is no longer a young person's game. Some people are turning to it in hopes that it might provide them with the means to retire.
Everyday Purchases
Perhaps the point at which we'll have no choice but to pay attention to Bitcoin is when it becomes a regular means of payment.
You can already start to see this becoming more and more commonplace:
In October 2020, PayPal announced it would allow customers to hold Bitcoin in their digital wallets as well as use it to shop at any of the 26 million merchants on their network.
In February 2021, Mastercard stated it would begin supporting cryptocurrency payments.
Also in February 2021, carmaker Tesla disclosed that it bought $1.5 billion in Bitcoin and said it would begin accepting it as payment for its vehicles.
In addition, lots of other companies like Overstock, AT&T, Microsoft, Wikipedia, and even Subway have begun to accept Bitcoin as a payment method.
Just like any fiat currency, the more you enable the general public to use it in regular transactions, the more they will build trust in it. This could be the catalyst that eventually solidifies Bitcoin as an official currency and offers some stabilization to its value.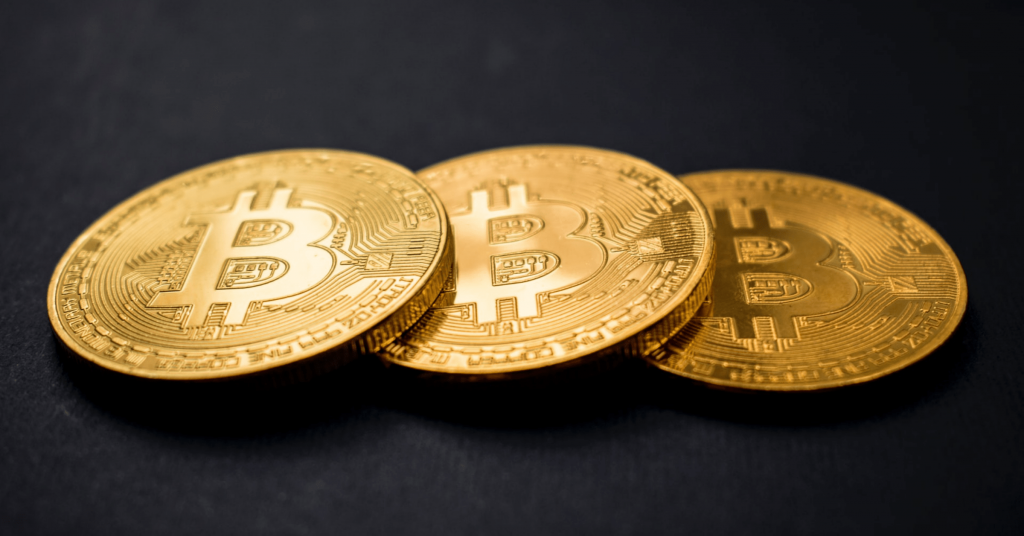 Conclusion
There are many reasons why we should start paying more attention to cryptocurrencies like Bitcoin. Between its acceptance by Wall Street investors, its use as an alternative means of venture capital, hope for lagging retirement savings, and its growing usage for everyday purchases, crypto is playing an ever-increasing role in how business gets done.
For some people, the main driver is FOMO and speculation of where Bitcoin's value might go. For others, they view it as a safe haven to protect them against inflation. However, I believe that the most important reason to embrace Bitcoin is that it's changing the fundamentals of what money is and how it works. Furthermore, more and more people and institutions are also investing in bitcoin. The popular cryptocurrency platform Coinbase currently has 68 million verified users and 9,000 institutions. These users are buying, selling, and investing in cryptocurrency on their platform.
To bet on Bitcoin is to bet on the blockchain technology that it's built upon. Blockchain has many potential applications, even beyond just crypto. It's also been looked at as a potential means of creating contracts as well as making things like medical records more efficient.
In fact, you might see blockchain technology adopted by the government over the next few years. While testifying before the U.S. House Committee on Financial Services, Federal Reserve Chairman Jerome Powell said that the Fed has an interest in using blockchain to potentially create a central bank digital currency (CBDC). To learn more about blockchain technology and its many uses read What is Blockchain Technology?
Like it or not, change is here, and more is likely coming. Just like those credit cards in your wallet have basically replaced paper money, digital currency built on blockchain may soon replace what we think of money today. That's why I say: Don't get left behind. Get to know Bitcoin, how it works, and what it might hold for our future.
Key Next Actions:
Set aside time weekly (30 minutes, 20 minutes, etc.) to educate yourself on Bitcoin and cryptocurrency in general. Taking time to educate yourself and make informed decisions sets you up for success in life.
Check out my Instagram page. I started a weekly IG live series sharing what I've been learning about Cryptocurrency. You can watch the past recordings. The fastest way to learn is to verbally share what you are learning. As you'll see I didn't have everything figured out, but I shared what I could 🙂.
Remember "To see an opportunity we must be open to all thoughts." – Catherine Pulsifer
LEARN all that you can, BELIEVE in yourself, and take actions that allow you to GROW!
Get your FREE copy of the 5 Keys To Success Guide (click here).