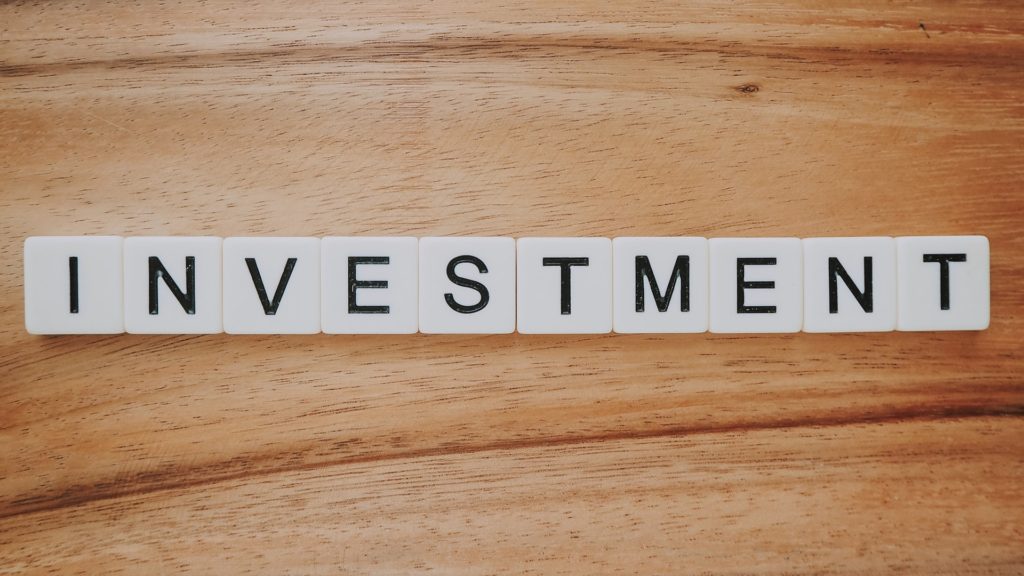 How to invest your money?
When someone says "invest your money", what comes to mind?
… The dinging sounds of the closing bell and people shouting at the New York Stock Exchange?
… Elon Musk and his billion-dollar businesses like Tesla and SpaceX?
… Shady guys like Jordan Belfort, the one Leonardo DiCaprio played in the movie "The Wolf of Wall Street"?
While there are certainly some elements of truth to each of these images, you might be surprised to learn that the overwhelming majority of people who invest in stocks or real estate are really no different from you or me. According to the Pew Research Center, 52% of U.S. households have some level of investment in the stock market (mostly due to the funds they hold in their retirement accounts).
What's more interesting is that your peers are increasing their net worth year after year by simply taking advantage of the compound interest and earnings that these investments produce. And many of them are doing it with almost no effort or interaction at all.
How's that possible? In this post, I'm going to show you how easy it is to invest your money, automate future investments, and get your piece of the action. All I need from you is to keep an open mind and believe that you're capable of using these strategies too. Because, trust me: If I can do it, so can you!
This post may contain affiliate links. If you purchase a product or service from an affiliate link, we may receive a small commission. This supports our website and there is no additional charge to you. Thank you!
Use a Beginner Investment App to Invest Your Money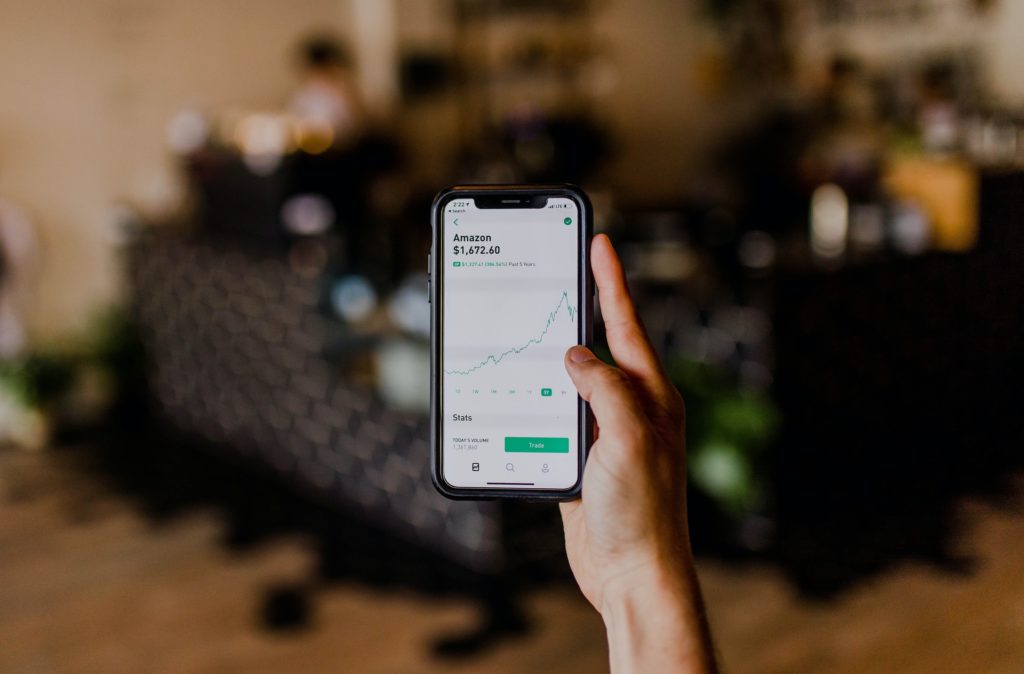 Let's start by talking about stocks. For over a century now, stocks have been the main way to increase your earnings over the long haul. To illustrate this point, if you had invested $100 into the stock market back in 1928, today it would be worth $592,868. By contrast, the same investment in bonds would only be worth $8,921.
For a lot of people, stocks are understandably risky and confusing. But a lot of that has changed over the past decade thanks to an incredibly simplified and revolutionary new way to purchase them: Beginner investment apps.
Why Invest Your Money Using a Beginner Investment App?
The days of stock buying being an unnecessarily complicated process are long behind us. Thanks to the rise of investment apps specifically designed with new investors in mind, there are so many great reasons to use them:
Little money needed up-front. Some of the old-school brokers require as much as $3,000 minimum if you'd like to start investing with them. By contrast, most investment apps will let you set up your investment account with as little as $100.
Fractional share purchases are allowed. Do you want to buy some Amazon stock but don't have $3,000+ to spend on a single share? In the old days, brokers required that you always buy a whole number of shares (no partial shares were allowed). But with investment apps, you can buy what's called "fractional shares" where you can buy as much or as little of a share as you want (depending on how much you're willing to spend). For example, if you want that Amazon stock and put forth $300, then you can purchase 0.1 shares. Why is that so valuable? If Amazon doubled to $6,000, but you were required to buy an entire share you would not be able to capitalize on the increase in Amazon. However, with fractional shares your $300 investment would double to $600!
Ready-made portfolio strategies. Not sure exactly which securities are the right ones to pick? With investment apps, you don't necessarily have to figure this out on your own. Many offer a menu of ready-made portfolios containing stocks and ETFs that are assembled to fit your investment goals. (By the way, ETF stands for exchange-traded funds, and these are basically baskets of various stocks that are similar to mutual funds.)
Automatic withdrawals. Don't worry about having to log into your account every month and buying up more securities. Almost every investment app has the feature to set up automatic withdrawals from your bank account so that you can autonomously invest as much as you want. This gives you the ability to literally set it, forget it, and watch your investments grow over time.
Auto rebalance. If you've picked a ready-made portfolio or become comfortable with a particular mixture of stocks or ETFs and would like to maintain this balance, then an investment app can help. They can be easily programmed to "rebalance" which means selling some of the winning securities to buy more of the ones that might not be performing as well. As crazy as that might sound, it's actually a tried and true mantra that investors have been following since day 1: Buy low and sell high. The great news is that with auto rebalancing, you don't have to do a thing. Again, set it and forget it!
The Best Beginner App: M1 Finance
Out of all the beginner investment platforms available, one that got my attention is M1 Finance. Not only is it completely streamlined and intuitive, but it also offers each of the benefits highlighted above.
To get started with M1 Finance, all you have to do is follow three simple steps:
Open an account. You can create an account without transferring any money into it. This lets you take a look around the platform and get familiar with it before you start making any investments.
Choose your pie. The next question M1 Finance will ask you is what you'd like your "pie" or asset allocation to be. This is the mixture of stocks or ETFs that you'd like to invest in. You can choose from one of their pre-made portfolios or customize it if you know exactly what you want. Later on, you can also set your portfolio to auto rebalance so that your pie stays exactly the way you want it.
Connect your bank account. This is the last step and enables you to start purchasing your investments. You can get started for as little as $100 and future investments can be any amount.
Whether you're a true beginner or have been investing for years, M1 Finance has something for you. They've done a great job of breaking down all the barriers to entry and make it simple for new investors.
Robo-Advisor Retirement Accounts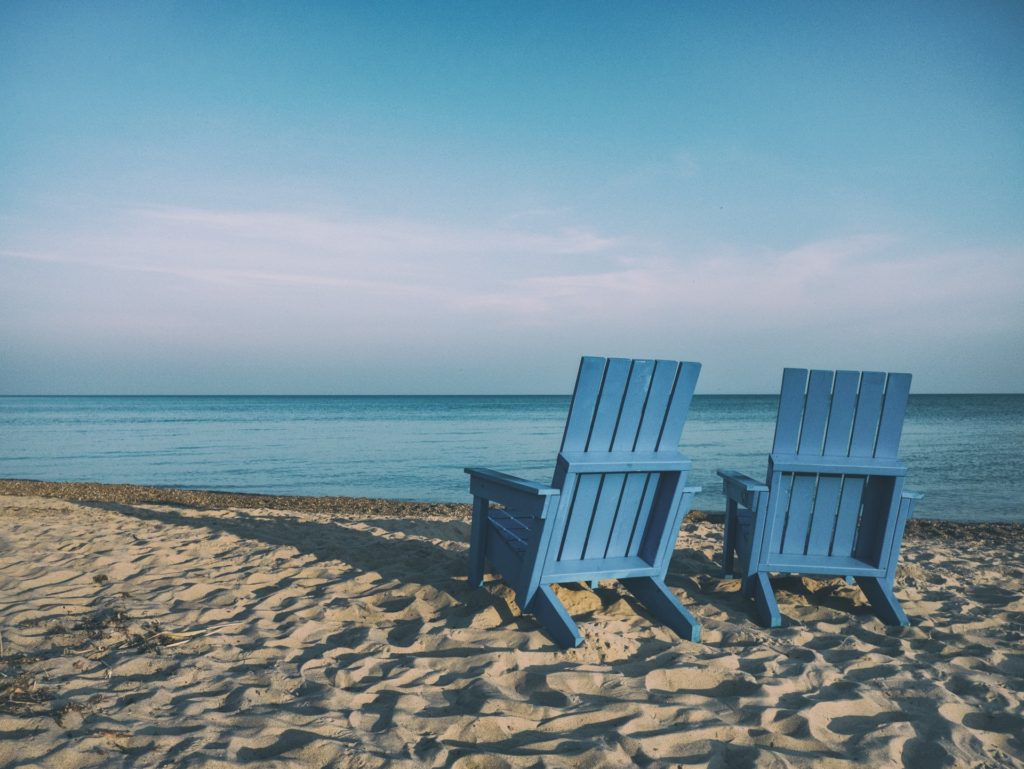 Another great way to get into investing is to start planning for retirement. You could do this by participating in your employer's 401k plan or by setting up your own Roth IRA. (Click here to find out more about Roth IRAs and why you should start investing in one as soon as possible!)
Not only is investing in your retirement accounts a sure-fire way to strategically build up your fortune over the long-haul, but it also lets you defer paying taxes on those contributions for decades. That can end up resulting in hundreds of thousands of extra dollars in your account by the time you decide to finally retire.
Although you can set up a Roth IRA with any financial provider of your choice, my recommendation is to go with a robo-advisor. Robo-advisors are digital platforms that ask you a series of questions and then pick your investments based on your investment goals and risk tolerance. This is all done with software and generally has little to no human interaction.
Similar to beginner investment apps, robo-advisors are incredibly cheap and easy to use. Unlike the big-name brokers, most robo-advisors will let you begin investing with just a few bucks. Plus they'll let you set up automatic contributions and rebalance your portfolio according to your liking.
Best Robo-Advisor: Betterment
Betterment was one of the first robo-advisors to hit the financial scene back in 2010. From the very beginning, their goal was to take the guesswork out of investing and saving for retirement. They did this by relying on computer algorithms rather than real financial advisors, which turned out to be a more efficient and less costly way to service their clients.
When you invest your money in Betterment, you're purchasing multiple ETFs, sometimes as fractional shares. Because Betterment has no minimums or trading fees, you can contribute as much as you want and change your investments whenever you like. All you have to do is pay a 0.25% annual expense fee for their services.
I've personally used Betterment for a while now and have been very pleased with not just how simple they are to use, but also with how much money I've made. Since opening my Roth IRA account in 2018, my portfolio is up 32% as of this writing!
Other Popular Robo-Advisors
Betterment may be my favorite robo-advisor, but there are plenty of other good ones out there that I can also recommend:
As with any investment, remember to always do your homework and check to make sure the app or financial company seems reputable before sending them your money.
Invest Your Money in Real-Estate Through REITs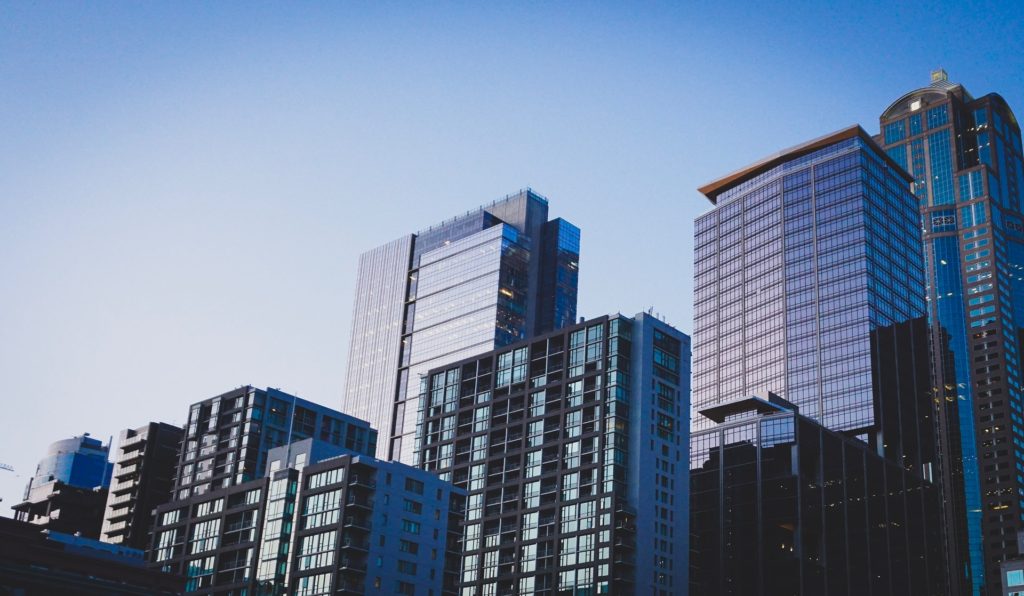 Stocks and bonds aren't the only assets you can buy that will make you money over time. According to Forbes, 10 percent of the world's richest people built their fortunes by investing in another very popular asset: Real estate.
Of course, most people can't afford to buy a house without applying for a mortgage first. So how in the world does someone buy a high-rise office building, warehouse, shopping complex, or any other type of Goliath-sized structure?
The answer is with a REIT. REIT stands for real estate investment trust. These are essentially companies that buy portfolios of commercial properties then lease them to businesses for use. The result is a stream of income that then gets distributed back to the REIT shareholders.
The main advantage is this reduces the barriers to entry to owning these types of mammoth properties. On top of that, you get all the advantages of being a partial real estate owner without actually having to manage the property itself. Instead, you get to sit back and wait for those dividend deposits to roll in.
My Favorite REIT Company: Fundrise
Nearly every major investment platform has a variety of REITs you can purchase. But if you're looking for something similar to an investment app or robo-advisor, then look no further than my favorite platform: Fundrise.
Fundrise was awarded 'Best Real Estate Investment Platform' for 2021 by Nerdwallet.
Fundrise is classified as an online real estate company that sells REITs (which they call eREITs or eFunds depending on what type of real estate you wish to buy). Whereas other online real estate platforms require you to be what's called an "accredited investor" (which according to U.S. securities law means you have a net worth over $1 million), Fundrise is open to everyone making it possible for average, everyday investors to make real estate a part of their portfolios.
The minimum investment for a Starter Portfolio with Fundrise is $500. That's pretty cheap when you consider that you're buying fractional ownership of buildings that cost millions of dollars to construct.
Fundrise encourages its members to invest for the long-term by charging penalties of 1-3% if you make any withdrawals before the first five years, so make sure you're in it for the long-haul. The reason for the five-year withdrawal period is that your money is going directly into the construction of properties that take years to plan, develop, construct, and lease. Therefore, if money is withdrawn prematurely, this could cause serious funding issues for these projects.
While investing in real estate may not be for everyone, it's definitely something you'll want to consider. REITs can provide a nice buffer for your portfolio when the stock market is choppy. Plus, if you've ever wanted to live out your fantasy of becoming a real estate mogul, this could be the way you get started!
The Bottom Line
You don't have to become a day-trader or work on Wall Street to become an investor. Between beginner investing apps like M1 Finance, robo-advisors like Betterment, and REIT platforms like Fundrise, there's plenty of opportunities for you to get your piece of the market and start earning money too.
The most important thing you need to do is believe that you can do it too. Don't let fear hold you back from building the fortune you deserve to have. Try any (or all) of these strategies and I'm sure you'll discover that you'll wish you had got started years ago.
Key Next Actions
If you have not already done so, determine how much money you have to invest. Read "How to Create a Budget You Can Easily Follow" for help with budgeting to determine how much you can invest.
Determine which type or types of investments you want.
Setup account(s), fund, and watch your investments grow!
Remember, "If you don't find a way to make money while you sleep, you will work until you die." – Warren Buffett
Recommended article: How to WOW Potential Employers with Your LinkedIn.
LEARN all that you can, BELIEVE in yourself, and take actions that allow you to GROW!
Get your FREE copy of the 5 Keys To Success Guide (click here).